Dear Friend,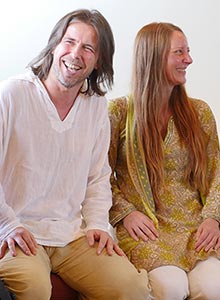 we are very happy that you are visiting our website. For the most part, our website is in German but that doesn't mean, that we are not open for English-speaking guest. On the contrary – more and more often we have guests and clients in our seminars, retreats and sessions, that only speak little German – or non at all.
So, this page is especially for you. We will inform you about our work and this insight will hopefully make it easy for you to find out, if there is something we can do for you. And – if so – what.
Please do contact us if you have any questions, or want to book our services.
YouTube
First of all – we do have a YouTube-Channel with a lot of English videos about different topics. This might give you a good first impression about us and how we see the world.
Our Work
Our work basically consists of two main areas: The seminars and our individual work.
The Seminars
Let's start with the seminars. In our seminars, there are usually between 15 an 35 participants, that want to experience tantra and want to find out more about their inner workings. Some have a topic they want to solve, other don't. Some are couples, other take part without a partner. The seminars usually start on Wednesday and end on Sunday. Most of the seminars take place in Bad Belzig, that is located south of Berlin. There are trains from Berlin every hour, that will easily take you there. If you have further questions or want to book, you can contact us.
To give you a better impression about our seminars, you might want to have a look at one of the following links:
Individual Work
Our individual work is usually about a topic, that you want to explore. Any topic is possible: love, sexuality, job, relationships, addictions, depression… anything. Don't be afraid to ask: no matter how strange and embarrassing the topic may feel to yourself – rest assured, that sometime in the last 20 years of our experience, we have already worked with someone else on it. Everyone tends to think, that one is alone in the world with those specific topics – but that is never true.
To get a better image about our retreats, there is a feedback from a participant in English. If you have further questions or want to book, you can contact us.
That is all for now and we hope to get to know you soon and wish you a very pleasant life until then.